Syrian Child Refugees
We are pleased to announce a collaboration with three Jordanian dental students who are also part of the International Association of Dental Students (IADS).  We are working with Jordanian dental students to help improve child oral health of Syrian refugees in camps across Jordan. These students will help us connect to the wider body of international dental students so that we, as a profession can come together to ensure that children living in refugee camps do not endure the additional suffering of toothache.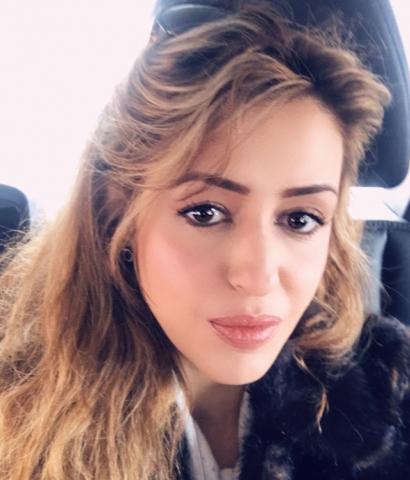 Raneya Erikat
London born Raneya Erikat graduated from Richmond University with a BA in Communications and Child Psychology and later on earning her Masters in Diplomatic International Liaison. As a civil servant she was able to liaise and work with various different embassies both in and outside the U.K as well as collaborating with different children's charities. Her main focus was working with charities for children with disabilities, Middle Eastern refugee crisis, in Jordan, Palestine, Lebanon and Syria. Raneya's most recent charity work was in Bamako, Mali in West Africa which is among the poorest nations in the world, where she took part in both the clean water project and working against children trafficking to other African nations. Raneya is currently the proud owner of a children's day care centre in Kensington, London.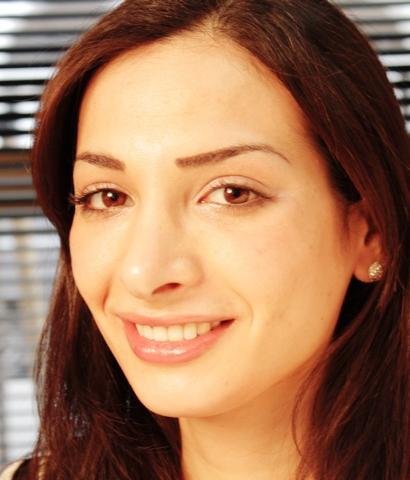 Maya Yehya-Shugaa
A Lebanese native fluent in both English and Arabic, Maya Yeyha graduated with a double major in Media Studies and Digital Marketing and a minor in Child Development. Although her main interest was always charity work after graduating, Yehya set up her own company in Digital Marketing where she was able to incorporate both passion and interest. She is very proud to have been able to set up a platform for children from war torn backgrounds that allows them to communicate their needs effectively. Therefore, she was able to assist and work with many charities in the Middle East, particularly in Lebanon where she was heavily involved with both Syrian and Palestinian refugee camps. Maya also collaborated in fundraising with both U.K and international charities and is currently a patient coordinator and interpreter/Patient care coordinator at Harley Street Dental Clinic. Having collaborated with numerous international embassies and institutes, Maya specialises as a cultural consultant and protocol.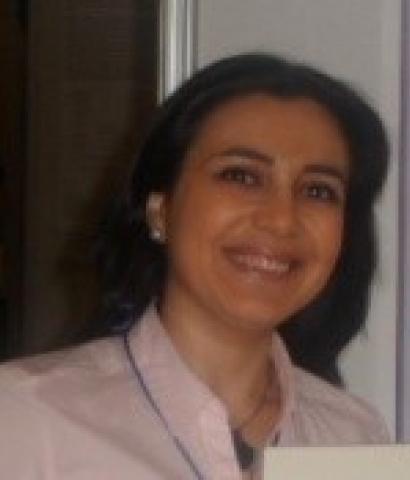 Dr. Joury
Dr. Joury is currently working as an Assistant Professor of Dental Public Health and Oral Epidemiology in the Faculty of Dentistry, Damascus University. She was qualified as an orthodontist from Damascus University in 2001. Then, she completed her MSc in Dental Public Health in 2003, and PhD in Oral Epidemiology in 2007 in Queen Mary's School of Medicine and Dentistry, University of London. She is a member in the AMER/IADR Task Group on Building Capacity and Financing Oral Health, and the Tempus team for Higher Education Reform Experts in Syria. Dr. Joury is a speaker and a trainer in a number of epidemiology, dental public health, research capacity building, evidence-based dentistry and biostatistics courses and workshops organized by national and international organizations such as the World Health Organization and the UNRWA.
Dr. Joury modernized dental public health programme in Damascus University, in 20011. She founded Syrian Smiles Project to provide outreach oral care to disadvantaged groups in the community, such as, children with special needs, elderly residents of nursing homes and residents of shelter centres, by trained under and post-graduate dental students of Damascus University. She also encouraged dental undergraduates to build partnership with students in other higher education sectors to create a wide variety of high quality, very appealing and innovative health education materials and activities in Arabic. The evidence-based content touched vital issues such as diet, oral hygiene and smoking cessation in a holistic approach towards health. Methods varied from puppet shows to interactive computer softwares, children's stories, activity books and board games, videos, poems, songs, brochures, posters and leaflets; targeting diverse groups. Dr. Joury was involved during her education with many outreach dental projects such the Community Dental Access Project (CDAP) run by Bart's and The London, University of London. She supervised post- and under-graduates' applied dental public health research projects and communicated the findings with decision makers. Her research interest has focused on social inequality in oral health and evaluating the effectiveness of community-based preventive care programmes, health promotion interventions and modernizing dental education. She presented her research findings in international conferences and meetings.
Dr. Joury worked on establishing a common teaching and research platform between dental public health and other specialties such as Pediatric Dentistry, Prosthodontics, Periodontology, Orthodontics and Oral Pathology.
Throughout her education and professional career, she has received academic distinctions and honors. Her passion is in using her knowledge and skills to promote oral health and general wellbeing of disadvantaged children and communities across the globe.
 
Internal Association of Dental Students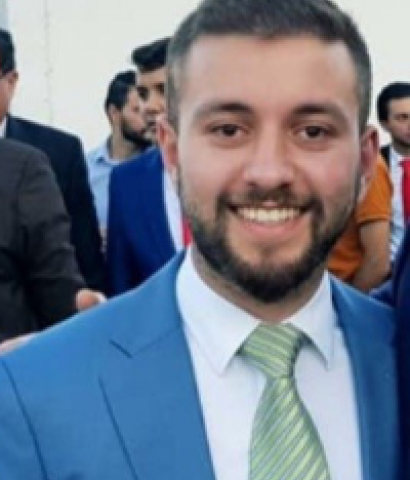 Mohammad Azem Qaddoumi
Mohammad is a dental student at the Jordan University of Science and Technology. He hasvolunteered for many organizations, including the "Hike and Run for Cancer". Since a young age Mohammad has participated in Model United Nation Conferences, organized the annual non-profit Round Square Conference and the Third International Conference promoting the 'Innovation and Excellence in Dental Education and Care'.
Mohammad says: "I am certainly excited to raise awareness about providing oral health for underprivileged refugees, I feel like it is my duty as a dental student. My goal is to spread the initiative beyond Jordan and create an international call that would encourage dental students from all over the world to take initiative and collaborate. I see that helping the underprivileged is my duty as a human being, let alone a dental student who can actually make a change."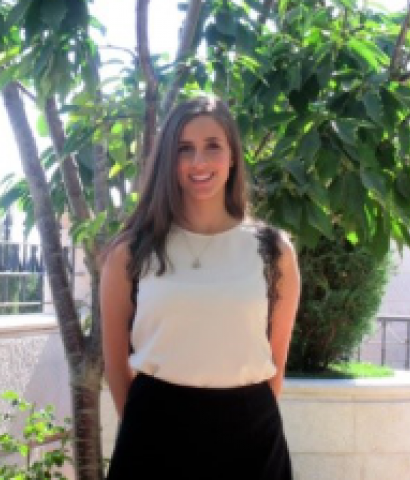 Hiba Issam Al Khalidi
Hiba studies Dentistry at the Jordan University of Science and Technology.  She finished the Repton New English School (NES) in Amman where she held position of Head Girl of the prestigious "Super 7" group. Hiba was a Head of Training in Model United Nations conferences which were meant to engage students and allow them to develop deeper understanding into current world issues.
Hiba says: "Jordan is one of the safest countries currently hosting refugees of different nationalities, providing them with shelter, food and a safe environment to share their cultures in. I am thrilled to start spreading oral health awareness to refugee children since I will be able to prevent the development of a large amount of oral health problems. I am looking forward on collaborating with other dental students worldwide, and I believe that one of the biggest challenges we are going to face is coming up with new and innovative ways to encourage not only Syrian refugee children, but all children worldwide, to improve their oral health, thus leading them to live a better life."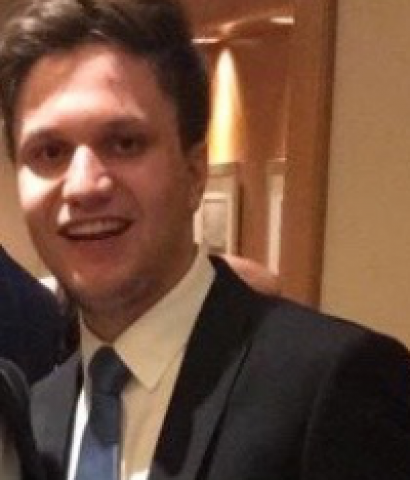 Adeeb Azem Qaddoumi
Adeeb studies Dentistry at the Jordanian University of Science and Technology. Since his early years he volunteered for summer schools to help disabled children. Adeeb participated in many Model United Nations Conferences including the Columbia University Model United Nations. With help of his colleagues from JUST University, he established the first and the only student-based dental club, certified by the Deanship.
Adeeb says:  "I have been ecstatic about getting such an opportunity to potentially make a difference and be able to provide oral health for refugees, this is something that fills me with excitement as I feel as if it is my responsibility as a dental student to look after the refugees and make sure they are well-taken care of dentally. My main motivator and driver is to be able to ensure that these children are being provided with an acceptable standard of oral health."