We are very grateful for the partnership of several consultants. These are experienced individuals in the dental profession who are voluntarily giving their time and energy to work for us, supporting our projects in different ways.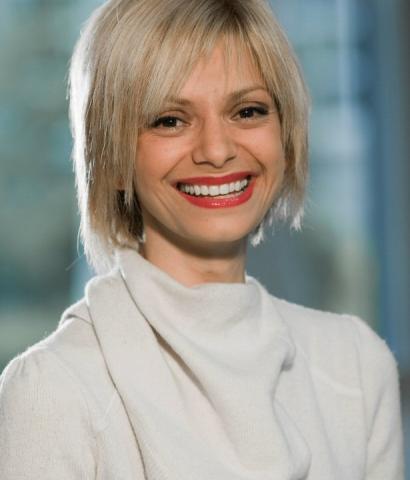 Ellie Heidari - Consultant for Special Care Dentistry
Ellie is currently working as a Senior Specialist Clinical Teacher in the Department of Sedation and Special Care Dentistry at King's College London Dental Institute.
After finishing her vocational training in a community dental service in Sweden, Ellie moved to the UK to work in an NHS dental clinic. Her passions are to help her patients, in particular children and older people, who can't ordinarily access dental services due to poor general or oral health. This led her to specialise in Special Care Dentistry. Special Care Dentistry has been defined as 'a branch of Dentistry, which provides preventive and treatment oral care services for people who are unable to accept routine dental care because of some physical, intellectual, medical, emotional, sensory, mental or social impairment, or a combination of these factors.'
Ellie is happy to give advice in Special Care Dentistry as a consultant. She is always looking for innovative ways to improve oral health for this special group. For example, she developed an inter-professional relationship network with various healthcare workers in a male prison setting to target the most vulnerable prisoners. She is also very enthusiastic about working with healthcare workers around the world in order to improve global oral health care.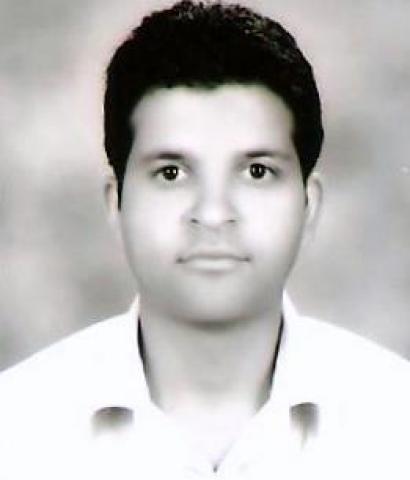 Ajay Mahajan
Dr. Ajay Mahajan Completed his undergraduate Studies at Himachal Pradesh University and received his BDS degree from H.P.Government Dental College and Hospital Shimla,Himachal Pradesh, India. He did his Masters (MDS) in Periodontics from King George's University of Dental Sciences (now KGMU), Lucknow, Uttar-Pradesh, India, one of the oldest and most reputed dental institutes in India. Also, he has worked as a house surgeon in Post Graduate Institute Of Medical Education and Research and as a junior resident in Government Medical College and Hospital, Chandigarh,India. He assumed a faculty position in the H.P.Government Dental College and Hospital Shimla, Himachal Pradesh, India in 2008 as a Senior Lecturer and currently working  there as a Assistant Professor and a PG teacher guiding PG students. He has published many national and international research papers in journals of repute. Dr. Mahajan has a great interest in working for the betterment of underprivileged and the poor and was associated in assessing the oral health status of Tibetan immigrants residing in, Shimla, H.P., India. He recently completed his Commonwealth academic fellowship sponsored by the government of U.K. from King's College London.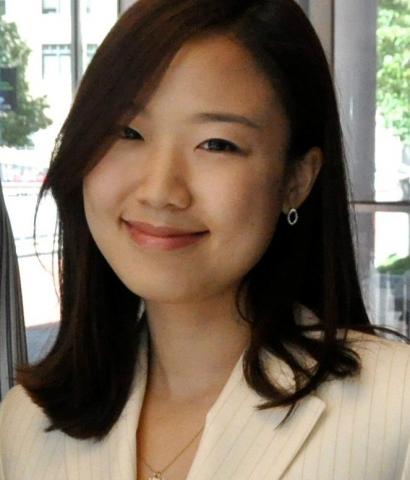 Hyewon Lee, DMD, MPH
Hyewon Lee is a US board-certified pediatric dentist and public health strategist. She is currently working as the Director of Systems and Capacity Strengthening at Global Child Dental Fund and Delivery System Science Fellow at Academy Health in US.
Her main focus of program development and health service research is onhealth education, program implementation, and both micro- and macro-policy development to improve oral health of mothers and babies. By integrating oral health into prenatal and postnatal care, Hyewon elevates the importance or oral health as a part of primary care for maternal and child
population. She gives seminars and lectures on prenatal oral health topic in developing countries to hospitals, schools and national and local government and provides consultation in strategic planning in prenatal oral health programs.
Previously, Hyewon worked as a Public Health Dental Officer at the U.S. Department of Health, managing national dental program at health center grantees. She was also closely involved in publishing the National Consensus Statement: Oral Health during Pregnancy, and implemented multiple prenatal oral health programs in underserved areas in US. She received her Doctoral degree in Dental Medicine from Harvard School of Dental Medicine, a Master degree in Public Health from Johns Hopkins Bloomberg School of Public Health.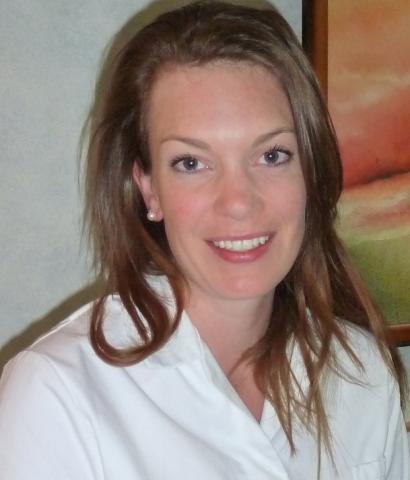 Prue Preston - Consultant for Tanzania
Prue currently works as a paediatric dental nurse at the Harley Street Dental Clinic in London, and is a trained dental ceramist.
Her interests are children, surgery and the cultural differences in oral health education around the world. These interests have seen her work with various NGOs - Bridge2Aid, for example - over several years in Tanzania, lending her skills and knowledge to their dental volunteer programmes. Prue is an active fundraiser for both the GCDFund and Bridge2Aid. In the last few years she has raised both funds and the profile of orphan homes in Tanzania. The children who have benefitted from the Smiles & Hope Tanzania programme recieved not only toothbrushes and curative care, but alos a greater understanding of oral health education tailored to their local culture.
Seeking to understanding the needs of orphans and their carers is a critical part of our work. Through her voluntary roles, Prue has given us invaluable access and insight into orphan and street care in Tanzania. This enables us to channel better oral care for many who would otherwise have to go without.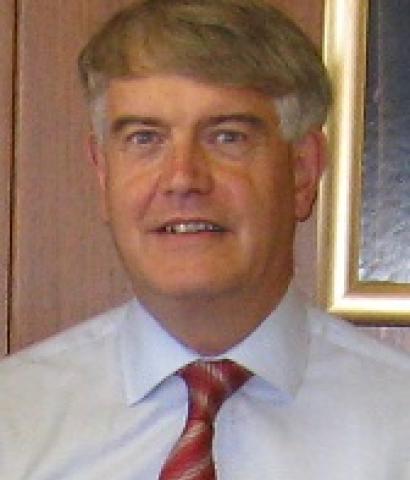 Dr Tony Jenner - Consultant for Dental Public Health
Tony Jenner is self-employed consultant for the NHS.
As a young general dental practitioner, Tony worked in an area of high unemployment and social need in Wales, and this greatly influenced his future career in public health. When he had the opportunity of influencing health policy within the Department of Health in England, his hope was that the policy documents he had published would carry forward the principle of the need to prevent disease and to focus resources on those less fortunate in society.
Tony's passions in dentistry are raising oral health standards through prevention and dental public health measures, especially in communities with significant social and financial difficulties. This has led him to work on behalf of GCDF in South Africa, helping local leaders effect dental health improvements for the most needy.
Tony has worked with us for many years because he believes GCDFund embodies the principles that he has striven for in his dental public health career. He believes he has been very fortunate in his life, and working alongside us has helped him to repay society for what it has given him.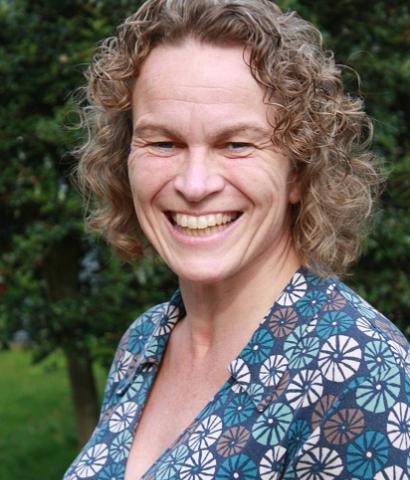 Mrs Amanda Stephens - Consultant for Afghanistan
Amanda currently works as a Specialty Dentist in the Children's Department at Birmingham Dental Hospital, where she thoroughly enjoys the clinical aspects of her work. She is is part of the dental trauma team and is especially interested in the long term management of oro-facial injuries. She also provides clinical support and teaching for undergraduate hygiene and therapy students.
Earlier in her career, Amanda spent 10 years in the Middle East, where her three children were born. She has also served on dental projects in India, Uganda and Afghanistan.
Amanda is enthusiastic about using her knowledge and skills in paediatric dentistry to help address inequalities in global child dental care. She has always been fascinated by the history and people of Afghanistan, and having met some of the disadvantaged children in the north she is determined to play a part in improving their oral health.
Amanda believes that the GCDFund's involvement at both senior and local levels is key to bringing about long term change in oral health care provision for vulnerable children worldwide.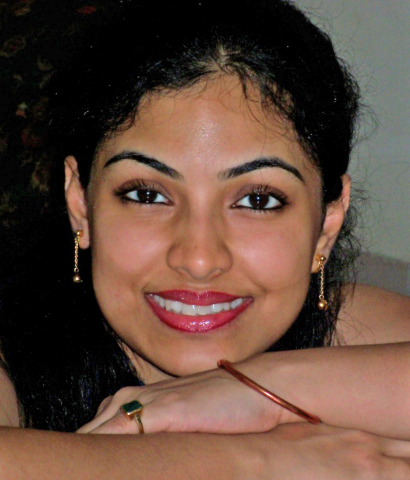 Dr Amrita Banerjee - Consultant for India
Dr Amrita Banerjee qualified as a dental surgeon in Mumbai, India. She then worked in both public and private healthcare institutions, including Hinduja Hospital, where her clinical work encompassed all aspects of dentistry and maxillofacial surgery.
From the early stages of her training, she was struck by the broader implications of oral health on the Indian population. Her particular interests are promoting and improving the dental health of children, and the prevention of dental caries in both India and globally. Throughout her education and professional career, she has helped run numerous camps in rural India. These camps aimed to educate familes about good oral hygiene and the maintenance of healthy dentition.
In 2010 she moved to the UK, where she completed her registration exams. She now  works as a dental surgeon in the West Midlands. Her interest in increasing dental health awareness in children in the UK, India and globally, eventually led her to partner us.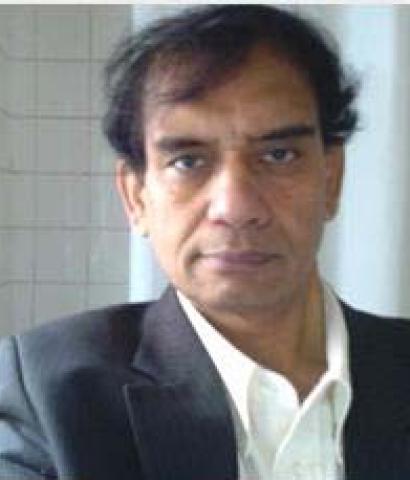 Professor Chitta Ranjan Chowdhury - Consultant for India
Professor Chowdhury completed his BDS at Dhaka University Dental College in 1980. He followed this with a postgraduate diploma in applied Nutrition and Dietetics in 1982. He received his training in Oral and Maxillofacial Surgery at Okayama University Dental School in Japan. In 1991 he completed his PhD in Oral & Maxillofacial Surgery at Asahi University School of Dentistry, Japan.
He completed a master's degree in public health (MPH) at the University Of Manchester School Of Community Medicine. He also sat his fellowship exam (FFDRCS) in Oral Surgery with Oral Medicine at the Royal College of Surgeons, Ireland. He has subsequently been entered on the specialist list of oral surgeons of the General Dental Council of the UK, and served as an examiner of the Royal College of Surgeons, England.
Professor Chowdhury has been awarded grants from SIDA (Sweden), JSPS (Japan), PCT (UK) and the Osaka Dental University of Japan. He has been given a role as director to coordinate the research and training in tropical oral health in the UK University of Warwick jointly with the Indian Nitte University, which is linked to tropical countries in Asia and Africa.
In India, Professor Chowdhury plays a leading role in establishing action-based research, and with this he successfully runs the Centre for Oral Disease Prevention and Control and the Department of Oral Biology & Genomic Study at AB Shetty Memorial Institute of Dental Sciences of Nitte University Mangalore, India. He divides his time between the UK, Japan and India, in order to help develop research and community services for underserved communities
He is actively involved in teaching, research, clinical services and community-based action programmes in developed and developing countries. He is the current President of the Institute of Health Promotion and Education (IHPE, UK). He has a faculty role at the University of Warwick to help promote research, education and training in the UK and abroad. His son is studying medicine at University of London, and his wife is a specialist pediatrician serving in NHS Hospitals.
Chitta is a humanitarian who enjoys nature, dialectics, literature, philharmonic orchestra, documentaries, world-treasures. Most impoartntly he is a beliver in the universal culture of mankind-- irrespective of cast, creed, race and religion.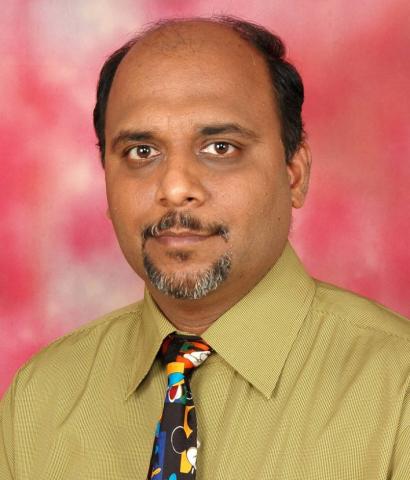 Dr Ashwin Jawdekar - Global Ambassador
Dr Jawdekar graduated (BDS) from Government Dental College and Hospital, Mumbai, in 1997. He received his Master's degree (MDS) in Pediatric Dentistry from Nair Hospital Dental College, Mumbai in 2001. He acquired MSc in Dental Public Health from King's College London, and Diploma in Dental Public Health (DDPH) from Royal College of Surgeons, London in 2012. He has also received Certificate training in Clinical Dental Research Methods at the University of Washington in 2010. He holds a Post-graduate Diploma in Hospital Administration and Certificate training in Quality Management in Healthcare from Medvarsity, Apollo Hospital, Hyderabad. He has also acquired Post-graduate Certificate Training (L7) in Dental Practice Management from the University of Chester, U.K.
He has authored a book: Child Management in Clinical Dentistry (Jaypee Publishers), and contributed to textbooks of Pediatric Dentistry. He has been a guest speaker for the national conventions of Indian Dental Association (IDA), and Indian Society of Pedodontics and Preventive Dentistry (ISPPD) and international conferences held in India and UAE. He has been a speaker for the Indian Dental Association (IDA)-Colgate Countrywide Programme: Future Dental Professionals ('Career Guidance' for Graduate Dentists). He has published case reports and articles in national and speciality Journals. He has presented posters at the British Association for the Study of Community Dentistry (BASCD) Conference in London (April 2012) and at the IADR-AADR symposium in Seattle (March 2013). While studying at King's College London, he won a best paper award in the session at The Post-Graduate Research Day at Guy's Hospital, King's College London in April, 2012.
He attended the GCDFund Senior Dental Leadership Programme at Harvard School of Dental Medicine held in Boston, USA in March 2013; at which he received the Tony Volpe Award for his contributions and aspirations in pediatric dentistry.
He is a guest editor for the special issue on "Oral Health Promotion in Infants and Children: Models and Long-term Effectiveness" of International Journal of Dentistry in 2013. He was a state coordinator for a national project entitled as "Assessment of Safety Profile for Dental Procedures in India" of the Ministry of Health, Government of India in 2008-09.
His current position is Professor of Pediatric Dentistry, YMT Dental College and Hospital, in Kharghar, Navi Mumbai, India.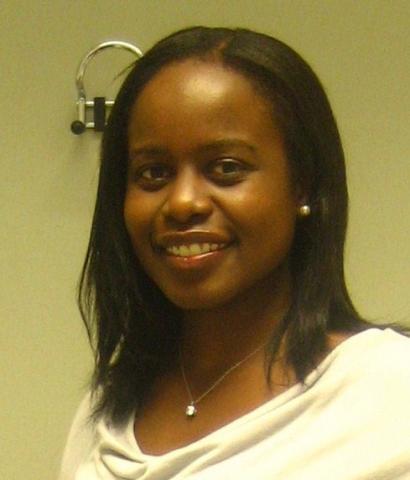 Carol Onyango, DMD, MPH - Consultant for the African Network
Carol is as a contract paediatric dentist in Germany. As a proponent of preventive oral health care for underserved communities, she has implemented a program that focuses on increased utilization of oral health services, early detection of oral disease, aggressive risk intervention, oral health literacy and its continuous reinforcement during and post-treatment. Her goal is to work towards ensuring that optimal oral health status is a reality for underserved children globally. In her spare professional time, she has volunteered internationally, providing education and health care services in Kenya, Belize, Dominican Republic, and in several American states.
A native of Kenya, Carol received her DMD from University of Connecticut Health Centre.  She then attended Columbia University, where she completed a residency in Paediatric Dentistry and a Fellowship in Paediatric Dental Leadership.  She also holds a Master's degree in Public Health from King's College London, and is a Diplomate of the American Board of Paediatric Dentistry.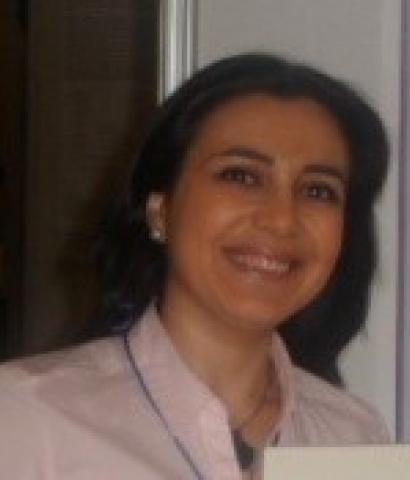 Easter Joury
Dr. Joury is currently working as an Assistant Professor of Dental Public Health and Oral Epidemiology in the Faculty of Dentistry, Damascus University. She was qualified as an orthodontist from Damascus University in 2001. Then, she completed her MSc in Dental Public Health in 2003, and PhD in Oral Epidemiology in 2007 in Queen Mary's School of Medicine and Dentistry, University of London. She is a member in the AMER/IADR Task Group on Building Capacity and Financing Oral Health, and the Tempus team for Higher Education Reform Experts in Syria. Dr. Joury is a speaker and a trainer in a number of epidemiology, dental public health, research capacity building, evidence-based dentistry and biostatistics courses and workshops organized by national and international organizations such as the World Health Organization and the UNRWA.
Dr. Joury modernized dental public health programme in Damascus University, in 20011. She founded Syrian Smiles Project to provide outreach oral care to disadvantaged groups in the community, such as, children with special needs, elderly residents of nursing homes and residents of shelter centres, by trained under and post-graduate dental students of Damascus University. She also encouraged dental undergraduates to build partnership with students in other higher education sectors to create a wide variety of high quality, very appealing and innovative health education materials and activities in Arabic. The evidence-based content touched vital issues such as diet, oral hygiene and smoking cessation in a holistic approach towards health. Methods varied from puppet shows to interactive computer softwares, children's stories, activity books and board games, videos, poems, songs, brochures, posters and leaflets; targeting diverse groups. Dr. Joury was involved during her education with many outreach dental projects such the Community Dental Access Project (CDAP) run by Bart's and The London, University of London. She supervised post- and under-graduates' applied dental public health research projects and communicated the findings with decision makers. Her research interest has focused on social inequality in oral health and evaluating the effectiveness of community-based preventive care programmes, health promotion interventions and modernizing dental education. She presented her research findings in international conferences and meetings.
Dr. Joury worked on establishing a common teaching and research platform between dental public health and other specialties such as Pediatric Dentistry, Prosthodontics, Periodontology, Orthodontics and Oral Pathology.
Throughout her education and professional career, she has received academic distinctions and honors. Her passion is in using her knowledge and skills to promote oral health and general wellbeing of disadvantaged children and communities across the globe.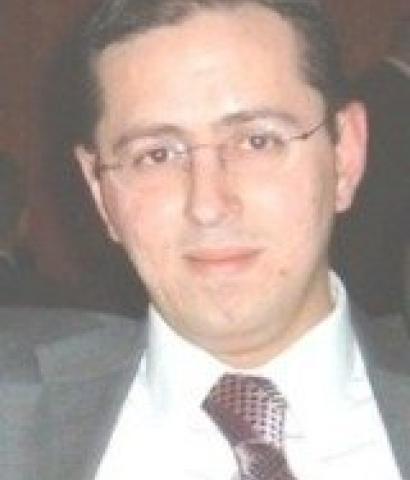 Dr Nour Alkhatib PhD, MSc, DDPHRCS
Consultant for UK and Global regions. Dr Nour has worked for many years at Eastman Dental Institute, UCL, Kings College London and WHO Collaborative centre. As an epidemiologist he contributed to refining NHS dental strategy.
 
His main interests are, Psychosocial determinants of health , Outcome measures in health, tobacco control and treatment needs in children.
 
He is proud to have worked in international projects that impacted health care policy.His work is published in international journals and he is regular reviewer for many health care journals. He currently works as a global strategist for private and government bodies.
Dr Nour believes in innovation in learning and delivery of health care and hopes for a united collaboration to tackle inequalities in health.
Dr Nour has strong support and belief for global child dental fund since establishment and always keen to help accomplish its objectives.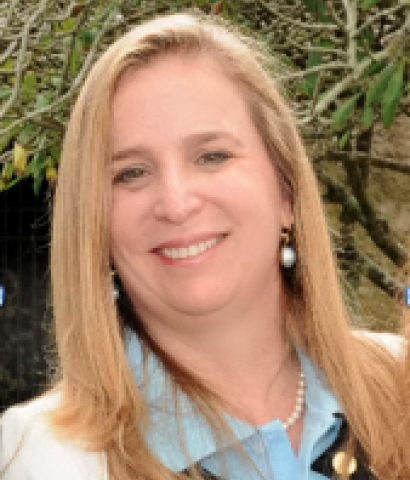 Professor Sonia Groisman (Brazil) Federal University of Rio De Janeiro 
Sonia has Specialization in: Periodontics and Public Health, Master and PHD courses in Community Dentistry by Federal Fluminense University Pos Graduations Courses in Cariology and Planning Oral Healh in Lund-University.
Professor Groisman start her professional life as a working as a Dentist in the municipality of Niteroi, State of Rio de Janeiro and became the oral health coordinate program in 1997. From 1998, she is based in Federal University of Rio de Janeiro and Chair the State Council of Oral Health Policies in Rio de Janeiro, the Specialization course of Community and Family Dentistry al well the master program in health policy. 
At the university she has been Head of Department of Social and Preventive Dentistry from 30/08/2006 until 07/2007; President of Commission Evaluation - Member of the Board of the Faculty of Dentistry at the UFRJ as Assistant Director of Graduate Studies, 03 / 1999 to 12/2002 and now the chair of the UFRJ Workers Oral Health Policies Education.
She has been in the board of Brazilian Preventive Organization and became president form 2001to 2003. Coordinator of Prevention Program of Continuing Education - National Brazilian Association. Member of the Brazilian Academy of Dentistry, ABO, since 2006. Latina America Representative for Oral Health Inequalities, IADR.
She is ORCA and IADR member, engaged as Orca Board and Co-president of the 59th Orca Congress.Evaluate Commission of Brazilian IADR and lectured in several congress in Brazil and worked in the Board Organizations of 843 Scientific Events & Congress in Brazil. She has published over 190 scientific papers and twelve books chapters.
Principal award: MOTION No. 816/2011: CONGRATULATIONS FOR THE RELEVANT SERVICES IN DEFENSE OF ORAL HEALTH OF THE POPULATION OF RIO DE JANEIRO, ALERJ.2010 
Professor Sonia Groisman is the 2015 recipient of the Tony Volpe Award.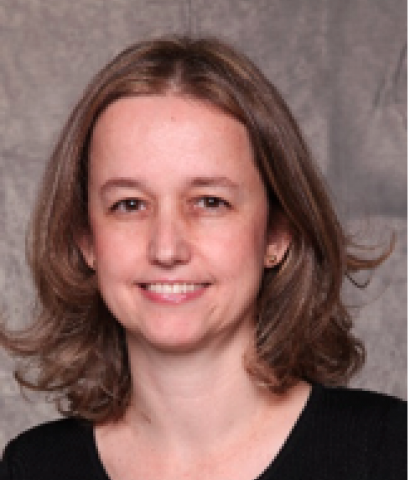 Dr Dóris Rocha Ruiz, São Paulo (Brazil) - Brazilian Association of Paediatric Dentistry
Doris Rocha Ruiz received a D.D.S. degree in 1987. Since then she completed a Paediatric Dentistry Specialization Course and received a Master Degree in Science, researching on pregnancy and oral health, from the Medicine School of Federal University of the State of São Paulo (UNIFESP).
She is currently a PhD student at the Medicine School of University of São Paulo (USP) researching babies and oral health. Doris currently serves as Parent Counselling Coordinator at the Brazilian Association of Paediatric Dentistry (abo-odontopediatria). She is also a Board member at the Oral Health Group of the Society of Pediatrics of São Paulo (SPSP) and a Director at Center of Advanced Teaching and Research in Health (CIEPAS) since 2006. She has also lectured as professor of Pediatric Dentistry at FUNCECTO/University of São Paulo from 1993 to 2013.
She is the author of five published child books: "A Dentist is not something from another world", "The toothbrush and me", "The changing of the teeth", "Incredible discoveries in the everyday with diabetes", and "The diary of a growing mouth". She is one of the authors of the Oral Health Booklets for Pregnant Women, Baby and Child of the Global Child Dental Fund. She is the author of several published articles and books chapters.
In addition, she has over 25 years of private and volunteer dentistry practice, focusing on oral health promotion for pregnant woman, babies, children, and adolescents in São Paulo, Brazil. She is a member of the São Paulo Association of Paediatric Dentistry (APO) and of the International Association of Paediatric Dentistry (IAPD) and an International member of the American Academy of Pediatric Dentistry (AAPD). She believes that the ideal action for the promotion of oral health in the world is always begin through preventive and educational measures in maternal and infant health.
Lydia Lynch – Senior Research Advisor
Lydia graduated in 2003 from University College Dublin with a degree in Business and Legal Studies. She holds a Diploma in Legal Practice from University of Westminster (2004). Lydia has worked on the Legal Information Team in Workplace Options Ireland and as a legal paralegal for Kennedys Solicitors in Dublin. She completed an LLM in International Human Rights Law from the National University of Ireland, Galway, graduating in 2016.
Lydia passed the Bar in July 2015, and after completing her pro bono with the Prisoners' Advice Service, was admitted to practice as an attorney in New York in 2019.
Sherry Demby
I am excited to be joining the Global Child Dental Fund as a consultant. My journey as an advocate for access to dental care for the underserved began when I married my late husband Dr. Neal Demby, founder of the largest postdoctoral global residency program for dentists at NYU Langone. Traveling with him to community health care clinics over the last twenty years raised my awareness about the need for greater dental care resources worldwide. I hope to bring my years in the financial sector, experience at NYU Langone Department of Dental Medicine, and my passion for the cause to help grow the GCDF mission.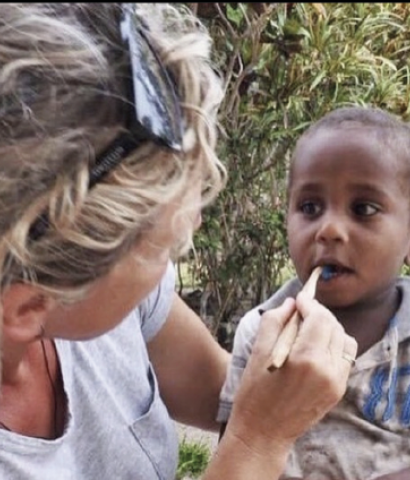 Dr Elizabeth Webb
Elizabeth Webb is a New Zealand registered dental therapist who excels working in diverse community settings to provide opportunities for improved health outcomes. Elizabeth has excellent communication and leadership skills and has worked across wide-ranging cultural settings, especially in Pasifika communities in New Zealand as well as in the Pacific Islands. She is a Global Child Dental Fund Alumnae (Senior Dental Leader SDL13), member of the New Zealand Oral Health Association and an Honorary Fellow of the International College of Dentists (Australasian Chapter).