Eradicate Infant Oral Mutilation (IOM)
The practice of Infant Oral Mutilation (IOM) is widespread - subjecting millions of children each year to agonising pain, distress, and the risk of death. Commonly performed in East African countries, it involves the gouging of un-erupted canine teeth by untrained healers using unsterile implements, and without anaesthetic.
Now is the time to stop it.
The Paediatric Dental Association of East Africa and other leading national dental groups have issued a call to action - to eradicate IOM within 10 years. The Global Child Dental Fund and others have started work alongside the East African Dental Community to mobilise support, and to create and resource a strategy to eradicate IOM.
To end the needless suffering of millions of children each year, we need to raise awareness of this barbaric practice, and you can make a difference today:
Lend your support to our campaign to make the dental profession aware of IOM – sign up to receive updates on the campaign. Sign up below.
Follow us on Social Media - share our messages about IOM and the campaign: Facebook
Join with us today – and help the East African dental community make IOM a thing of the past.
Download our IOM presentation
For detailed information about IOM and our campaign to end it, please provide a few details and download our Powerpoint presentation. It is free for you to download and use, but please consider making a donation.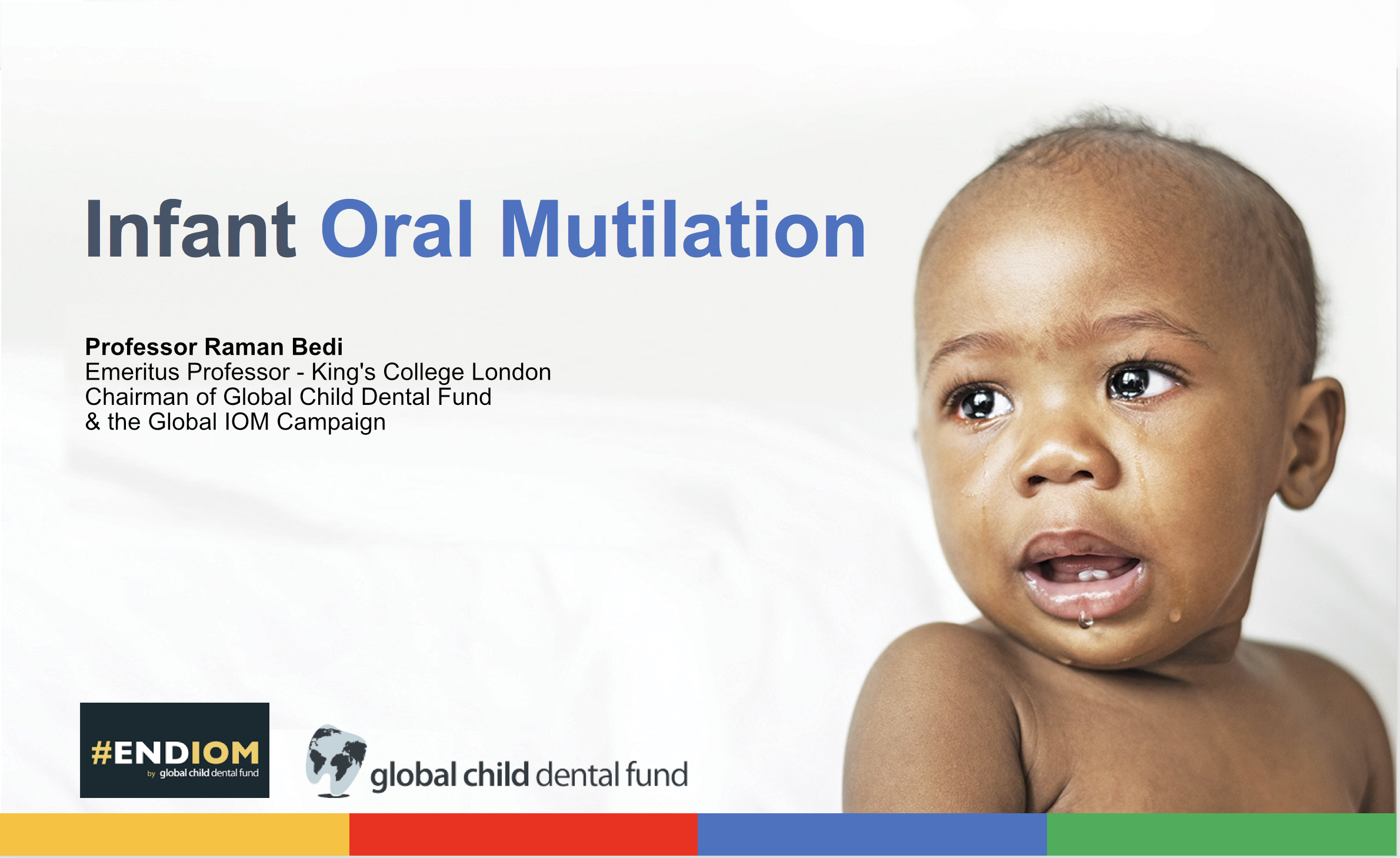 More information
We have a dedicated IOM website with more information and latest news from our campaign.