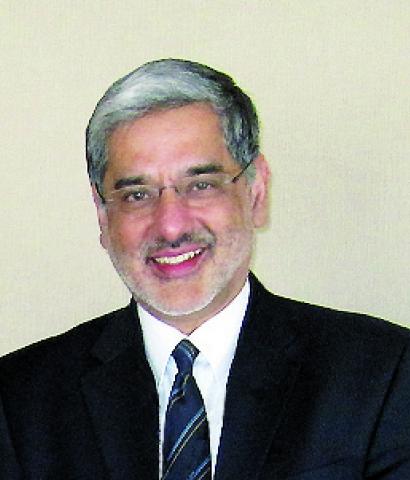 Professor Raman Bedi, London (UK)
Role: Chairman, Global Child Dental Fund
BDS (Bristol), MSc (Manchester), DDS and DSc (Bristol), FDSRCS (Edinburgh and England), FGDP, FPHM.
Raman Bedi was Chief Dental Officer - England from October 2002 to October 2005.
Some notable developments during this period include him leading the team which led to establishment, in law, the Health and Social Care Act (dental clauses) 2004, Water Act (Fluoridation) 2004 and the Section 60 (2005) order reforming the General Dental Council. Raman also chaired the English Dental Workforce Review (2004) and completed its implementation targets in October 2005 (namely increasing the UK primary care workforce by 5% net (n=1000) and generating a 25% increase in dental undergraduate training). Other focuses included reform of the prison dental service and of the Salaried Dental Service. In September 2005 he chaired the UK European Union Presidency dental programme.
Raman was head of dental public health at the Eastman Dental Institute, University College London, and Director of the National Centre for Transcultural Oral Health from 1996–2002. From 1998–2008 he was the co-director of the World Health Organization Collaborating Centre at the Eastman Dental Institute.
Currently he is Professor of Transcultural Oral Health at King's College London. He holds several international honorary chairs, including an honorary "Extraordinary Professorship" in Paediatric Dentistry at the University of the Western Cape, South Africa (2007–2010) He is one of the few researchers to be awarded a Doctor of Science by the University of Bristol (2003) for his contribution to dental research and a Doctor of Humane Letters (2010) by AT Still University (Arizona) for his academic contribution to the social sciences. His research focuses on early childhood caries. He has published over 200 scientific papers and his Researchgate score is presently 39.66 with approximately 4000 citations. He serves on several editorial boards.
Since 2012 Raman is the founding chair of the World Federation of Public Health Associations oral health working group, raising the importance of oral health issues affecting global public health. He was unanimously re-elected to a second term in 2015.
He is an active clinician focusing exclusively on the full mouth rehabilitation of young children. He was an NHS consultant in paediatric dentistry from 1991–2005 and is on the General Dental Council specialist list in paediatric dentistry and dental public health. He is a WHO consultant in curriculum development in the area of patient safety and dentistry and was the co-chair of the Global Expert Committee on dental caries management and prevention. He was recently asked by the WHO to review dental services in Oman. He was President of the British Society for Disability and Oral Health (2002), President of the Education Research Group of the International Association for Dental Research (IADR) (2002–2004) and chair of the IADR Regional Development Programme Committee (2002–2004).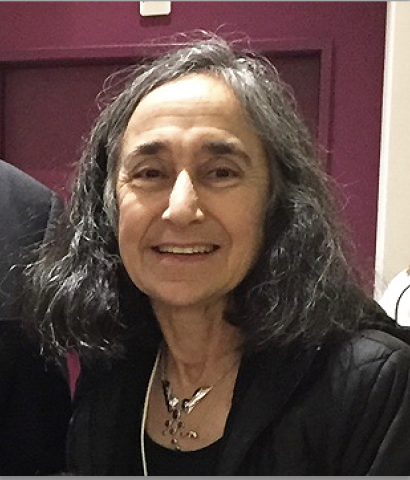 Doctor Marion J. Bergman
New York (USA)
Role: Global Child Dental Fund Trustee
Dr. Marion Bergman, Director of Healthcare Projects for MCW Global is an advocate for rural health and development in the developing world.
Marion was born and educated in South Africa and practiced Pulmonary Medicine and Critical Care in Patchogue, New York for 33 years.  During this time, she directed Brookhaven Memorial Hospital's Respiratory Care Services and served a term as Medical Staff President.  In addition, Marion regularly mentored medical and international students and, along with her family, provided scholarship support for South African Health professionals from underprivileged backgrounds.
Marion is currently an Adjunct Assistant Professor at NYU's College of Nursing.
In addition, she serves on several university health advisory boards, including the Kornberg Dental School at Temple University, the Johns Hopkins Bloomberg School of Public Health and the Medical School for International Health at Ben-Gurion University of the Negev.
Marion also serves as a trustee on several non-profit boards including the Global Child Dental Fund, American Jewish World Service and Physicians for Human Rights.
Marion is a member of the AJC's Board of Governors, its Jacob Blaustein Institute for Human Rights and currently chairs AJC's Africa Institute.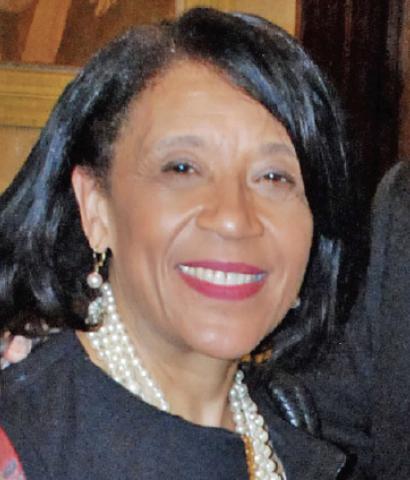 Dr Marsha E. Butler, DDS
New York (USA)
Role: Vice President, Global Oral Health and Professional Relations, Colgate-Palmolive
Dr Marsha Butler, DDS is currently Vice President, Global Oral Health and Professional Relations, Colgate-Palmolive Company, responsible for global strategies, programs and policies that support Colgate's professional and oral health initiatives around the world. Dr Butler interfaces with numerous international governments, dental and health organizations to promote programs aimed at the prevention of oral disease and the improvement of general and oral health.
In 1990, Dr Butler conceptualized, designed and implemented a comprehensive oral health education program called Bright Smiles, Bright Futures. This initiative is directed towards high risk youth populations and utilizes public-private partnerships, community-based outreach, and parent-involvement to improve the oral health of low-income inner-city children in the U.S. Under Dr Butler's leadership, Bright Smiles, Bright Futures has been implemented in 80 countries around the world reaching over 650 million children in 30 languages. Dr Butler authored and presented results from several publications that study the oral health habits, knowledge and clinical status of young children in the U.S. and other regions around the world.
Dr Butler is a graduate of the Howard University College of Dentistry. A member of the American Dental Association, the National Dental Association, the Academy of General Dentistry, the American Association of Public Health Dentists, the International Association of Dental Researchers and the American College of Dentists, Dr Butler has received numerous awards for her oral health improvement activities.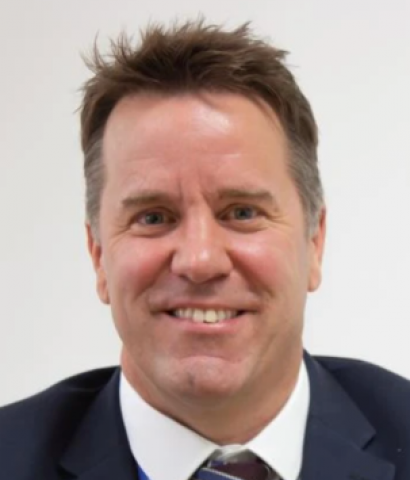 Patrick Allen (UK)
Role: Managing Director, Henry Schein UK & Ireland
Patrick has worked for Henry Schein in a number of sales and management roles since 1994.  
In 2015 he was appointed as the Managing Director for Henry Schein UK & Ireland and more recently his responsibilities have expanded to include both the Southern African and Nordics based Henry Schein Dental businesses.
Patrick is a serving council member of the British Dental Industry Association and supports the Bridge2Aid dental charity as part of their advisory team.   
Patrick is married to Yvonne and has three grown-up sons with whom he enjoys music, running and watching rugby, football and sport in general. Following many years of playing amateur football, rugby and cricket, these days he is keen, but slow, runner and a very occasional golfer.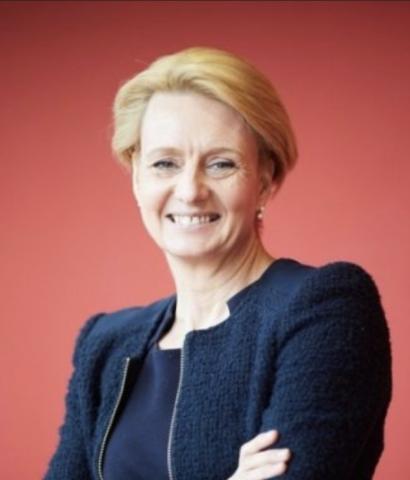 Sara Hurley (UK)
Role: Chief Dental Officer for England
BDS (UBrist), MFGDP(UK), MSc (UCL), MA (King's), FDSRCS, psc(j)
Honorary Professor Dentistry (University of Manchester)
Honorary Doctorate of Health (University of Plymouth)

As England's professional lead for oral health and dental care Sara's responsibilities include supporting NHS England, Health Education England and the Department of Health Ministerial team with professional and clinical advice.
Graduating from Bristol University in 1988 Sara was commissioned into the Army. Having consolidated her clinical skills across a series of postings and operational deployments she embarked on an MSc in Dental Public Health (University College London).
This was followed by her appointment as the principal advisor on oral health matters to Director General of the Army Medical Services. On completion of an MA in Defence Studies with King's College London, she swopped desk for desert, deploying first to Afghanistan as the in-theatre Senior Operational Manager for UK healthcare planning and logistics and then, in 2008, to Iraq. In 2009 Sara shifted from operational to strategic with a focus on workforce planning and led the development of a personnel strategy to future proof military healthcare capability for 2020 and beyond.
Her last assignment with the military was as Commanding Officer of the Royal Centre for Defence Medicine alongside the Queen Elizabeth University Foundation Trust, Birmingham. This role was accompanied by her appointment as Chief Dental Officer for the Army and Queen's Honorary Dental Surgeon, both honours were relinquished on the transition to Chief Dental Officer England in 2015.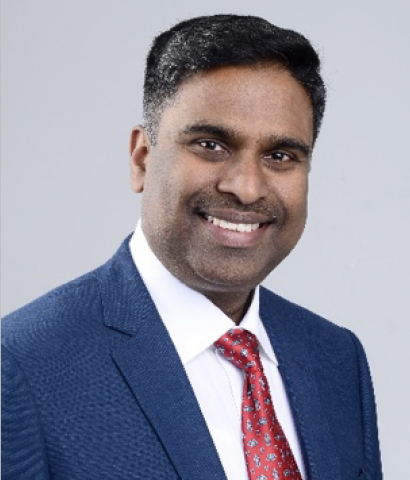 Prince Thomas (UK)
Role: Dental Surgeon
Prince received his BDS from Tamil Nadu, India in1994 with a University Gold medal in Conservative Dentistry and in 2001 obtained his Masters degree in Prosthodontics (MDS). He was simultaneously involved in undergraduate teaching and running his own dental practice in India until 2005. After moving to the UK in 2006, he was awarded MFDSRCPS from Glasgow, pursued PG Cert in Endodontics from UCL, Eastman Dental Institute and a Certificate in Dental implantology from Sheffield.
Prince is the current national president of the Christian Dental Fellowship (CDF) and shares his working week as an Associate GDP in Liverpool, Clinical teacher in Restorative dentistry at the Liverpool University Dental Hospital and as a Specialty dentist in Prosthodontics at the Royal Liverpool and Broadgreen University Hospitals Trust.