Senior Dental Leaders (SDL14)
27/01/2021
Our flagship programme was to be held in London, March 2020. Due to the global pandemic, SDL 14 was cancelled, and we will now reconvene from 13-18 March 2022.
We look forward to welcoming  over 18 senior dentists from 12 countries, in  Autumn 2022.
The six-day annual conference is organised by the Global Child Dental Fund, King's College London, the Harvard School of Dental Medicine and will be hosted by Global Child Dental Fund (GCDFund) in London.

Thank you to our sponsors, Colgate-Palmolive and Henry Schein, Inc. who have supported the Senior Dental Leaders programme since its inception.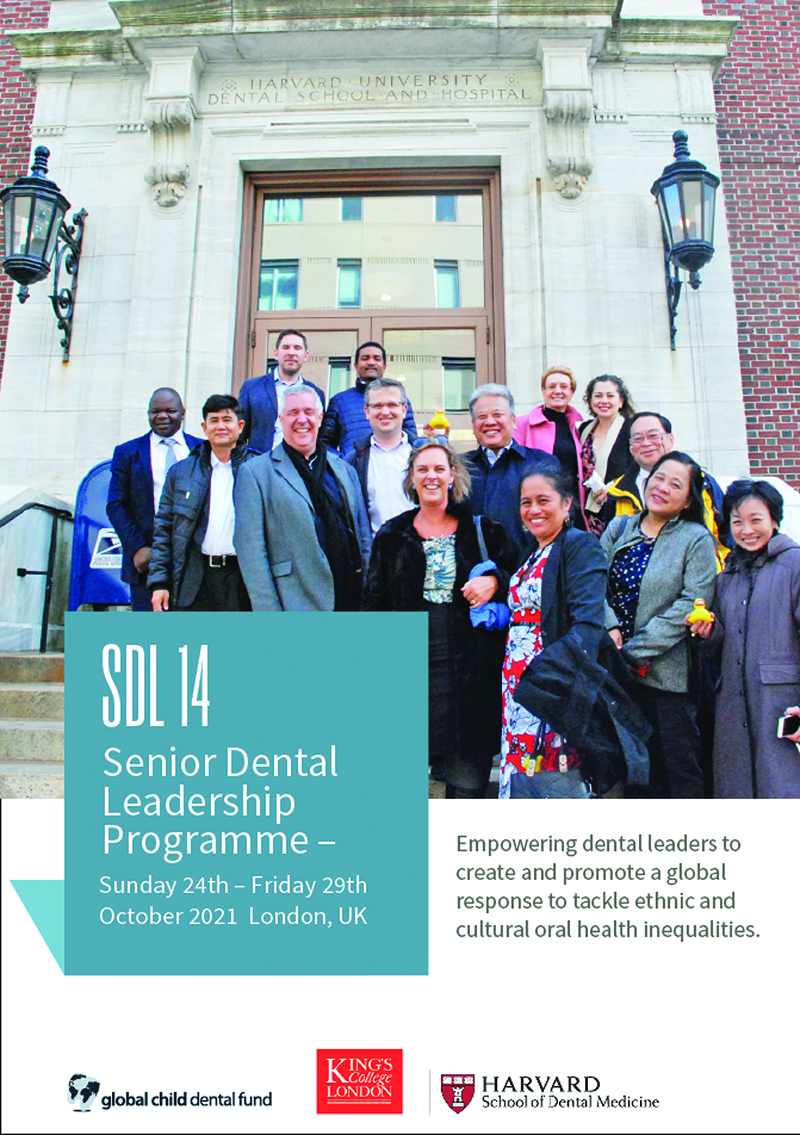 SDL