MOU signed with Thammasat University, Thailand
27/03/2023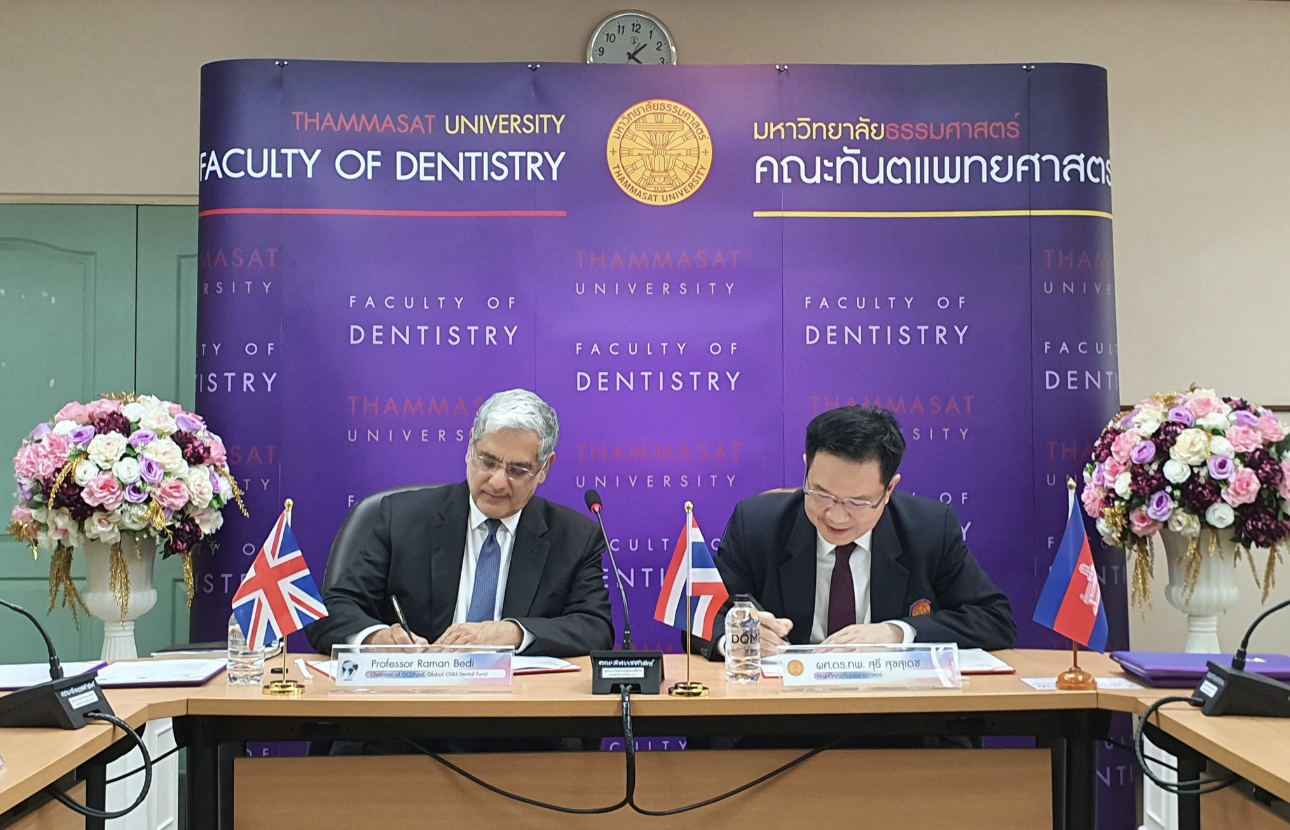 On March 15, 2023, a formal memorandum of understanding signing ceremony between Thammasat University (Thailand), and the Global Child Dental Fund was held at the University of Thammasat.
Professor Raman Bedi, Chairman of Global Child Dental Fund, and Assistant Professor Sutee Suksudaj, Dean of the Faculty of Dentistry, Thammasat University, agreed to sign a memorandum of understanding to work together to improve the provision of dental care to people with special needs across Thailand.
Professor Bedi and Assistant Professor Suksudaj also signed an agreement with Professor Ian Findlay, President of the University of Puthisastra (UP) during a virtual signing ceremony held online on the same day.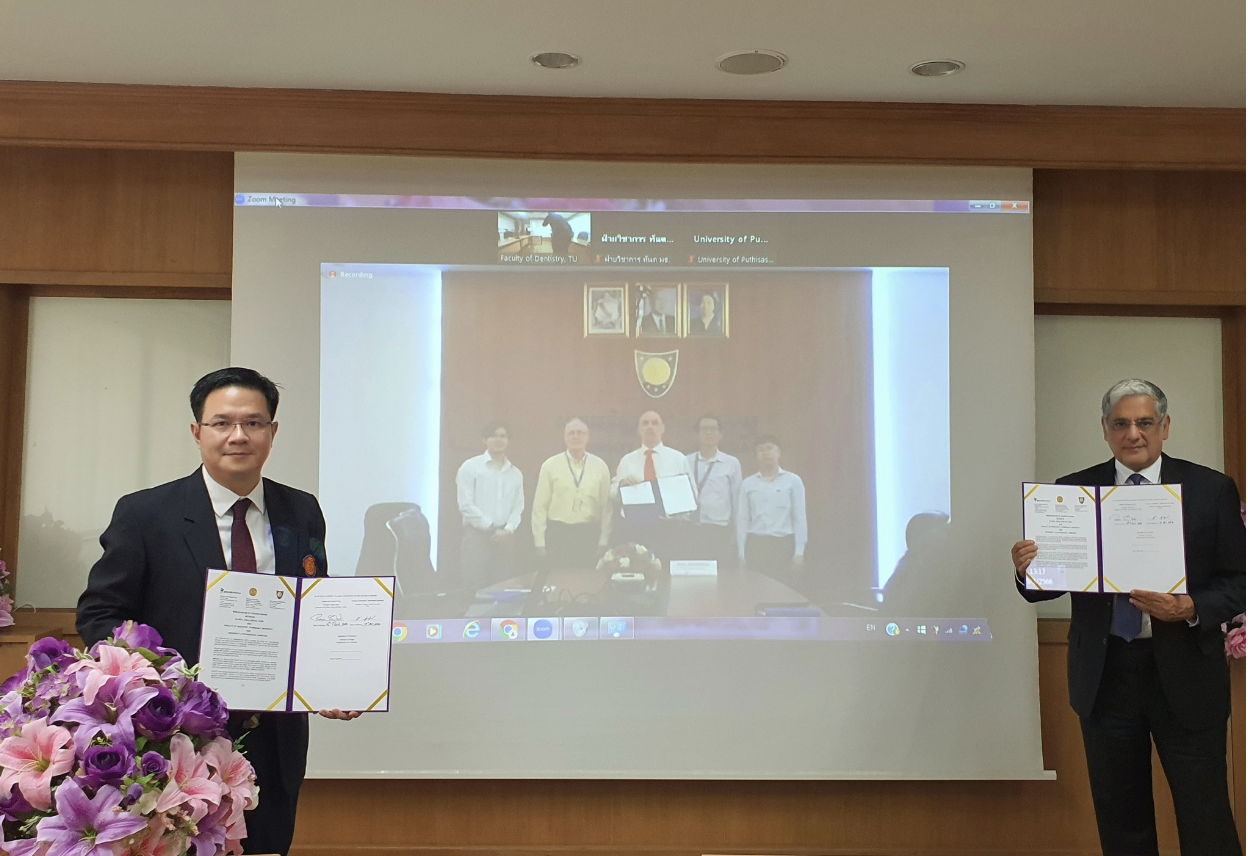 As part of the MOU, Global Child Dental Fund and the Faculty of Dentistry, Thammasat University, will help in establishing academic and clinical programs to teach dental professionals in Cambodia how to deal with common Special Care Dentistry scenarios, empowering them to feel more confident to treat patients with any disability or special care need. They will seek funding for training two dentists or dental students from Cambodia to visit their university per year, which will cover academic and clinical activities in Thailand.