First paediatric dental clinic opened in Zambia
17/06/2022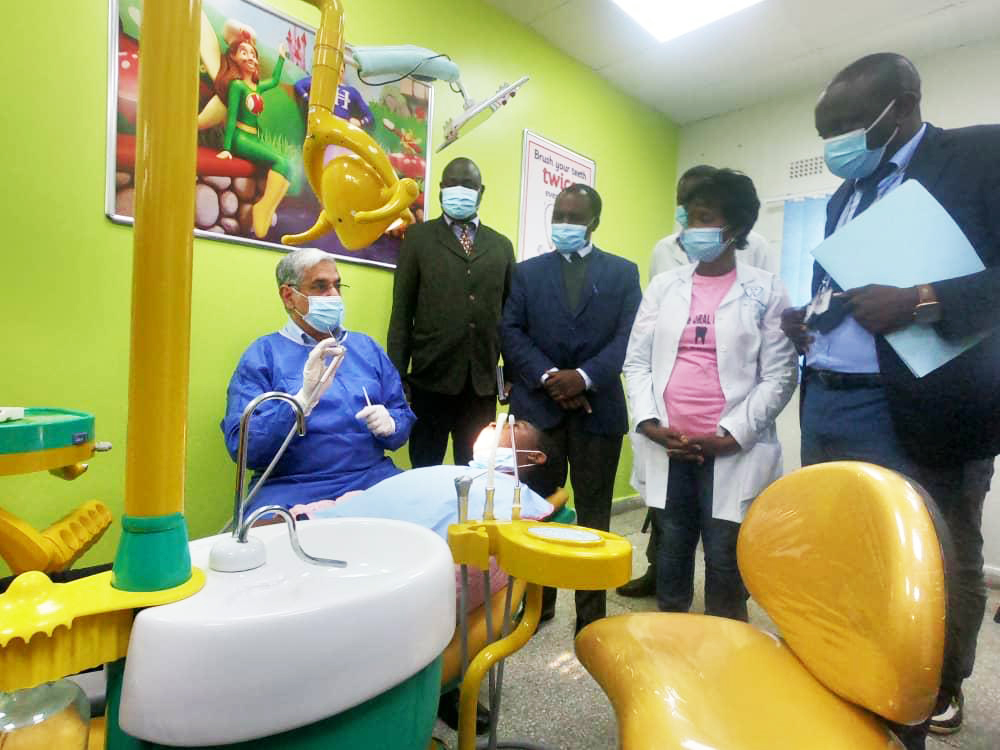 On 9 June 2022, in Lusaka, Professor Raman Bedi, Chairman of GCDFund officiated during the handover of a refurbished paediatric clinic featuring state-of the art equipment in collaboration with the Dental School at Levy Mwanawasa University, and the Global Children Fund.
Dr. Bedi said the children's clinic was a milestone in overcoming the oral problems that need a stress-free and friendly environment to be treated.
Also officiating at the event, Vice Chancellor at the Levy Mwanawasa Hospital University, Professor Elwyn Chomba, a paediatrician with special interests in neurology, neonatology and  HIV/AIDS spoke of her regret concerning the increasing number of people globally affected by poor oral health.
In a speech, read on her behalf by assistant deputy Vice Chancellor, Professor Laston Chikoya, Professor Chomba noted that dental problems like toothache remain one of the contributing factors to school absenteeism, leading to loss of learning hours among school-going children, culminating in poor results especially in rural parts of the country.
Crowding of the teeth (malocclusion) among most children remains another social problem which affects children causing low self esteem and in turn absconding from school, hence the call for remedial action.
"To mitigate this impact Global Children Dental Fund, a UK based charity has sponsored and provided for us a children's dental clinic, the clinic will specialise in dealing with children's dental problems only," she said.
"The clinic will also ensure that children are treated in an environment that benefits their age."
We are grateful to St. James's Place Charitable Foundation and the late Dr Anthony Volpe who were major sponsors of this project.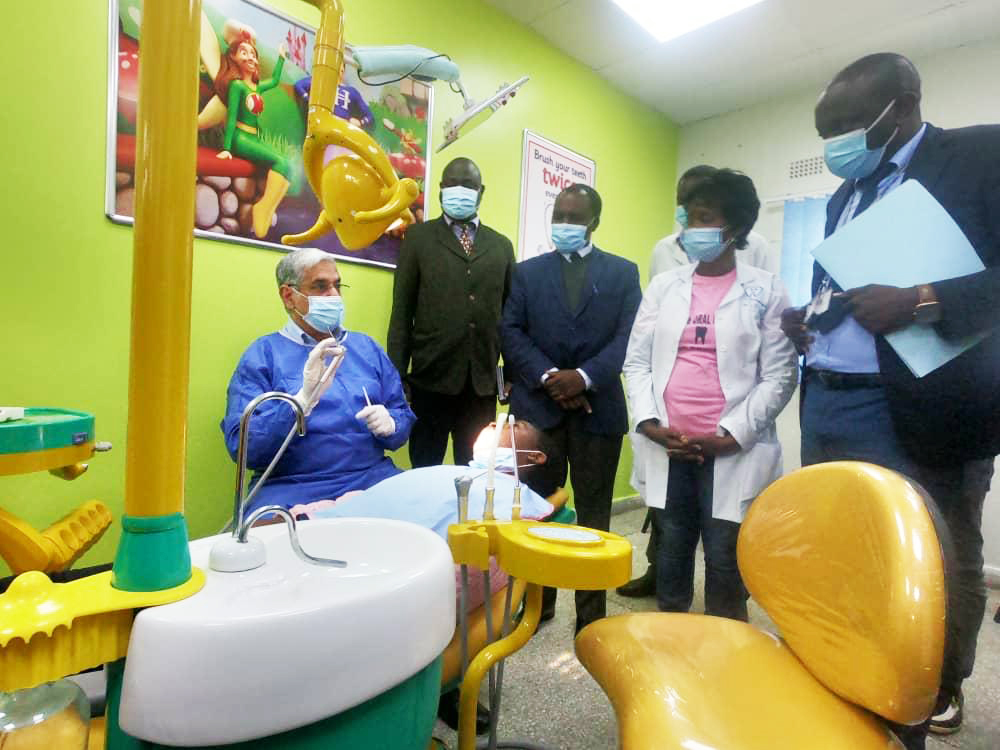 First treaments begin in the new clinic