Tony Volpe Award
The Tony Volpe Award is given annually to a dental professional, offering them a place on our prestigious Senior Dental Leaders Programme (SDL). The award covers all tuition, travel and accommodation costs.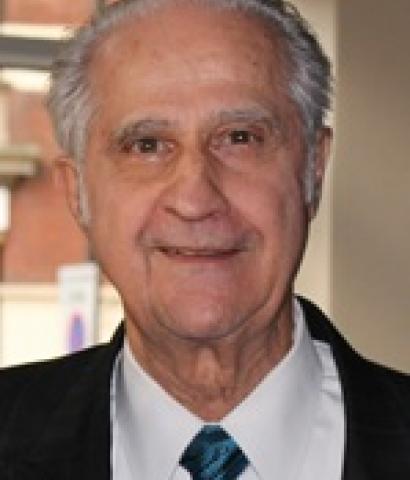 Dr Tony Volpe (1932-2020) was a cherished Trustee of the Global Child Dental Fund from 2008 to 2020 and worked tirelessly to support our work around the world. Tony was also renowned for his work as a Colgate executive, international dental researcher and philanthropist. He was passionate about providing dental care to populations in need around the world, and among his myriad of other prestigious dental work, established the Tony Volpe Award for dental professionals from low-income countries to join our Senior Dental Leaders programme. We will continue this Award to honour his lifetime's work.
Previous winners
2012 Dr Fiona Makoni, Zimbabwe, Mr Enock Phale, Malawi  2013 Dr Ashwin Jawdekar, India  2014 Dr Nazik M Nurelhuda, Sudan 2015 Professor Sonia Groisman, Brazil   2016 Professor Jeff Yengopal, South Africa   2017 Professor Xiaojuan Zeng, China  
2018 Dr Kor Hok Sim, Cambodia, Dr Khin Muang, Myanmar  2019 Professor Seng Rossamith, Cambodia
The Senior Dental Leaders Programme
Hosted by Harvard School of Dental Medicine and King's College London Dental Institute, on behalf of the Global Child Dental Fund, the SDL programme is attended by the most senior dental policy makers, NGO figures, and dental-health academic faculty, from across the globe.
SDL hones individual's skill-sets for the most senior roles in dental policy making. The programme offers senior dental figures the chance to further their understanding of strategic change, dental health policy, and dental economics. Critically, SDL strives to strengthen each attendee's ability to deal with regional crisis, and anticipate and plan for future demands.
To learn more about the SDL Alumni please click here.
In 2019 the award was won by Professor Seng Rossamith, Cambodia
Who should apply for this award?
This an opportunity for aspiring dentists in the early and middle stages of their careers to train alongside some of the most influential figures in the formulation of world dental policy. To that end, applicants must meet specific criteria to be eligible:
Applicants must be a qualified member of the wider dental profession.
Applicants must either be an aspiring Dean of a dental school or the head of department. Or, have experience and a proven track record of operating successfully in a senior policy or other leadership role.
Be committed to further learning and to improving  the oral health of children.
Have the support of their Ministry of Health, Dental Association, Academic Institution, or employer.
Endorsement from one of the Senior Dental Leader Alumni is also encouraged. A list of alumni names and contact details can be found here.
Application date for the 2023 award to be confirmed.